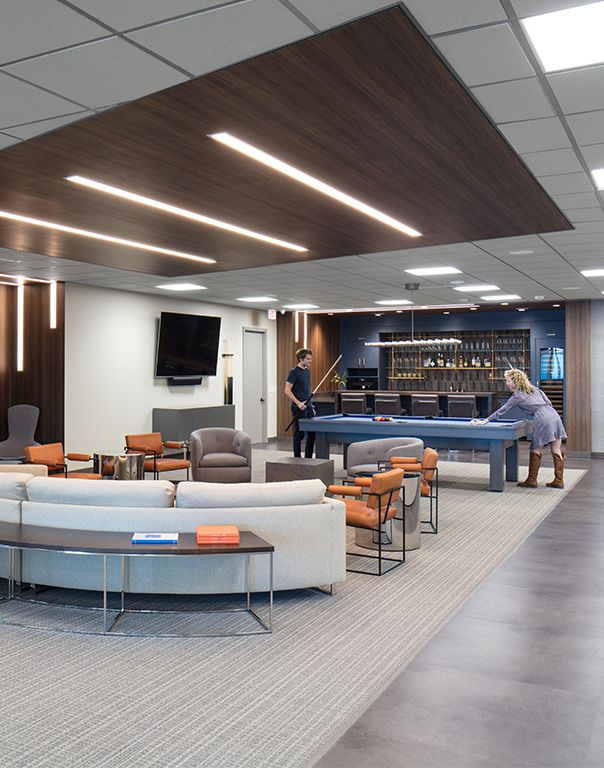 WE DELIVER THE ULTIMATE GUEST EXPERIENCE
Kirkendoll Management (KM) is a private boutique hospitality management and investment company headquartered in New Orleans, Louisiana. KM is one of the top entertainment management companies in the world and is distinguished by its ability to create the ultimate guest experience. In addition to its standalone company-owned and operated businesses, Kirkendoll Management owns Lucy's Retired Surfers Bar & Restaurant® and is the Master Licensor for PENTHOUSE®-branded goods and services around the world.
Meet our Executive Team.
Corporate Office
John is the founder and CEO of Kirkendoll Management and a 33-year entrepreneur and entertainment proprietor. Since founding Kirkendoll Management in 1987, John has built a team of industry experts and professionals focused on creating value out of unique business opportunities and producing outstanding customer experiences. His business acumen and keen ability to identify and foster talent across a variety of industries has helped Kirkendoll Management become one of the top entertainment management companies in the world. Prior to forming Kirkendoll Management, John was a commercial banker and venture capitalist in Dallas, Texas. He is an alumnus of Oklahoma State University and Harvard Business School.
John Kirkendoll
Founder & Chief Executive Officer
Paul joined Kirkendoll Management in 2018 after serving as CFO for two high-growth companies, Lucid, LLC and Capital Investment Management, where he managed their finance, accounting, and business analytics activities. Prior to that, Paul served in a variety of finance and business development roles for Fortune 500 mining leader, Freeport-McMoRan. He has proven experience in raising growth capital in a variety of industries and across the capital structure. Paul received his MBA from the Kellogg School of Management and his bachelor's degree in Commerce from the University of Virginia, and he is a CFA charter holder.
In his role as CFO, Paul manages KM's finance and accounting activities and works closely with the Restaurant, Licensing and Nightclub Divisions, supporting their growth initiatives and collaborating with the other operating and corporate leaders on strategic planning and execution.
Paul Stouse
Chief Financial Officer
After spending four years as the company's top legal advisor, Tim's focus is now on growth opportunities and risk management for all divisions of Kirkendoll Management. He has advised on a wide array of legal issues, including employment law, contract drafting and negotiation, governmental compliance, and risk management and mitigation. He uses these insights to supplement and add value to the decision-making process, and also oversees outside counsel in order to promote consistency and quality in all of the Company's affairs.
Tim joined Kirkendoll Management in 2011 and received his MBA from the Tulane University and J.D. from Loyola University.
Tim Spratt
President
Planning and organization are key elements of every successful office, and this is where Nicey excels. With years of experience in accounting, financial insurance, and other professional arenas, she motivates the Kirkendoll Management team to offer their best work on a daily basis.
As Chief Administrative Officer, Nicey primarily works with Kirkendoll Management's CEO and CFO to ensure seamless financial reporting and account management across all Divisions. She also oversees the Company's administrative operations to ensure that KM is best positioned for continued growth and success.
Nicey Simoneaux
Chief Administrative Officer
Chuck joined Kirkendoll Management in 1992 as a General Manager. Since then, he's traveled the country developing properties and supporting new ventures, from Myrtle Beach and Miami to Atlanta and Chicago.
During Chuck's 25+ years with the company and under his leadership, Kirkendoll Management's operations have seen a substantial increase in profit and overall growth. In 2011, Chuck became COO and continues to direct development of KM's Nightclub Division and Penthouse Club Licensing from the company's New Orleans headquarters.
Chuck Rolling
Chief Operating Officer
Eddie is a pioneering entrepreneur and the mind behind some of the nation's most seminal concepts in dining and entertainment. After graduating from Northern Illinois University with a BS in Computer Science, Eddie worked at Morgan Stanley for five years before leaving the corporate world to pursue his real passion: hospitality. Eddie's first foray into the industry was a fresh concept called Sugar - A Dessert Bar, which he opened in Chicago in 2003. His creativity and can-do spirit led to positions in some of Chicago's hottest cabarets, nightclubs, and restaurants, and he joined Kirkendoll Management's Nightclub Division in 2016 as the Director of Licensing for Penthouse Clubs Worldwide.
Eddie Suqi
Director of Licensing – Nightclub Division
Caroline joined Kirkendoll Management in 2016 after graduating from Georgetown University with an MS in International Economics. She began her professional career on Wall Street working for Chilton Investment Company, a multi-billion-dollar global hedge fund headquartered in New York. She received a BA in International Politics & Economics from Middlebury College.
As President of Penthouse Global Licensing, she focuses on managing and growing Penthouse's international portfolio of licensees, including media, gentlemen's clubs, and lifestyle products. In addition to evaluating new licensing opportunities and leading brand strategy for Penthouse, she helps determine strategic direction and expansion opportunities for all of Kirkendoll Management's business verticals and establish in-house best practices to manage the company's growing portfolio of businesses and human capital. Caroline also serves as Chief Marketing Officer for Lucy's Retired Surfers Bar & Restaurant brand.
Caroline Kirkendoll
President